The story behind Linn and LoveFrom's collaboration on the Sondek LP12-50
At the start of 2022, I received a LinkedIn request from a sender I didn't recognise for a meeting with British design guru Sir Jony Ive. Of course, I deleted it immediately believing it was spam. However, as the day continued, I had this nagging feeling building in my stomach.
Suddenly the feeling crystallised into a thought: What if it actually is Sir Jony Ive?
I then spent the next 15 minutes figuring out how to retrieve a message from Trash in LinkedIn, before arranging a FaceTime meeting via a personal assistant with what turned out to be the real Sir Jony Ive.
The conversation happened a week or so later, during which we discussed Jony's admiration for Linn and our products, in particular the latest Klimax LP12 and Klimax DSM which he was keen to purchase.
He went on to explain that his new company, LoveFrom, is built to collaborate and ran through an impressive list of upcoming partners. He started the venture after leaving Apple, where he was Chief Design Officer for over 20 years, with his old friend and colleague Marc Newson.
Jony said that if Linn ever needed help on a project, LoveFrom would love to get involved.
I replied: "Next year is the 50th anniversary of Linn and the Sondek LP12 turntable."
The next morning there was an email in my Inbox from Jony expressing his desire to help Linn design a special edition of the Sondek LP12 to celebrate Linn's 50th anniversary.
And that's how it began.
From there, the LoveFrom team took some time to get to know the Sondek LP12 before Jony called me to discuss their suggestions, initially focussing on improvements to the plastic hinges and speed control / power switch. If you've ever had a real estate agent look around your house, you'll be familiar with how I felt. At Linn, we care about sound quality above all else and so, whilst we are aware that there is indeed room for improvement in these areas, we haven't found the time in recent years to make them a priority over our long list of potential sonic improvements.
As you can imagine this gave me a very good feeling; with LoveFrom homing in on the areas with greatest potential for aesthetic and usability improvement, it was becoming abundantly clear to me that this was to be the start of a beautiful friendship between our companies, each bringing their own complementary and synergistic skill set to bear in a true collaboration.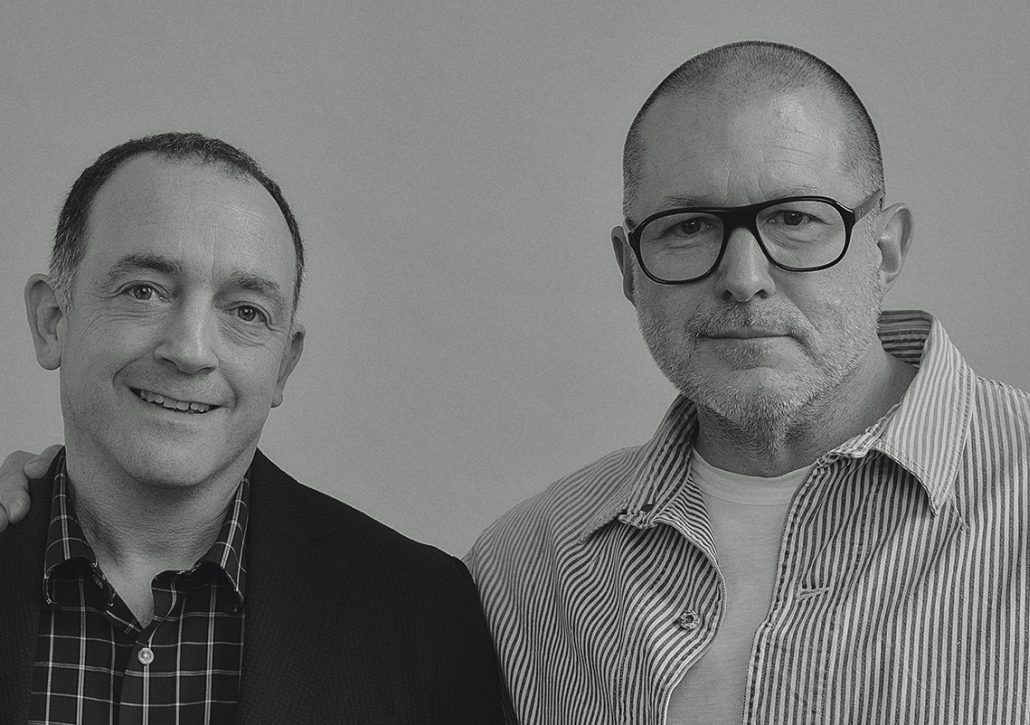 Over a series of meetings, we worked through a range of design options for new, precision-machined metal hinges that would make the dust cover ultra-responsive to the user, and for a new, circular, machined-from-solid aluminium power switch.
The design proposal also included curved edges on the top plate and arm board to mirror the new power switch's curves, as well as a new lid badge.
By happy coincidence, Linn's engineers had for some time been hard at work on an all-new plinth technology that would take the Sondek LP12-50 to a new level of sonic performance. The turntable's plinth provides the foundations for its inner mechanics, ideally creating an acoustically silent platform on which the inner and outer platter, bearing assembly and sub-chassis can function. What has now become known as the new "Bedrok" plinth is machined from a single block of an incredibly dense new type of wood, which is created by compressing layers of beech under extreme pressure. We are delighted with how it performs.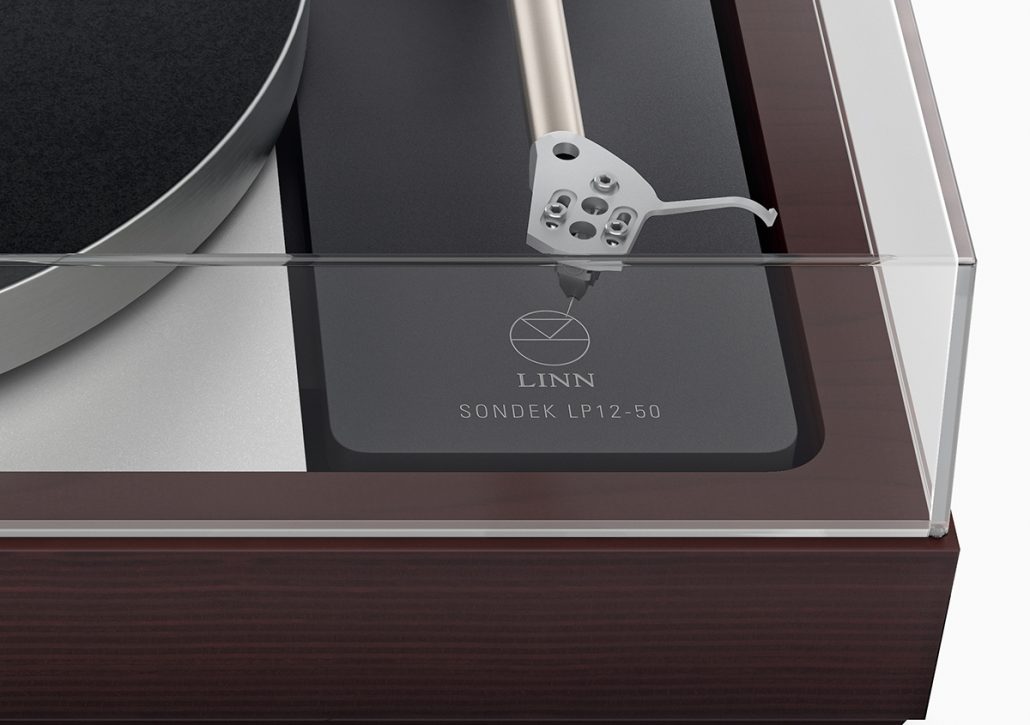 It has indeed been a collaboration in the truest sense, each team showing total respect for the other's skill set, each contributing the very best they have to offer in the most wonderful spirit of friendship and cooperation.
The result is our best-sounding, best-looking and most usable Sondek LP12 ever.
I couldn't have picked a better way of marking our 50th anniversary than with this landmark collaboration on Sondek LP12-50.

Reserve your own Sondek LP12-50.